Pest Control
Elite Pest Solutions is the premier pest control company in the Greenwood, SC area. Our unmatched residential and commercial pest control program takes care of anything from ants, to roaches, to rats and much more. We pride ourselves on getting the job done right the first time. Our pest control specialists will provide you with the expertise and service you need to get rid of all unwanted pests without using harmful chemicals or causing damage to your home. With over 20 years of combined experience our pest control professionals will make sure all corners of your property are inspected and covered when providing treatment.
What To Expect
We start by sweeping down all reachable spiders webs around the home. We will then inspect your home for bee and hornet nests and remove them safely from the property. Then treat all the doors and windows from outside, as well as treat around the home going a couple of feet up the foundation wall and three to five feet out. On the inside we treat all entry points like doors, windows, and plumbing lines. We finish up our service by putting down a protective treatment in the attic and crawlspace as well, and if the bugs come back in between visits, well so do we at absolutely NO extra cost to the customer EVER.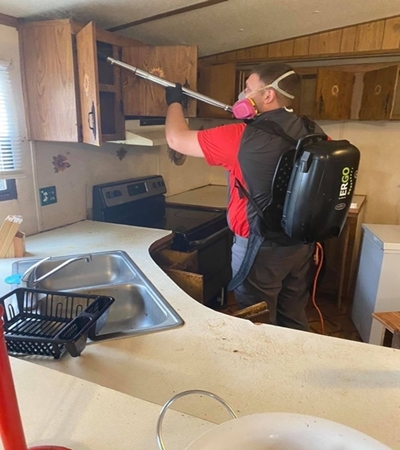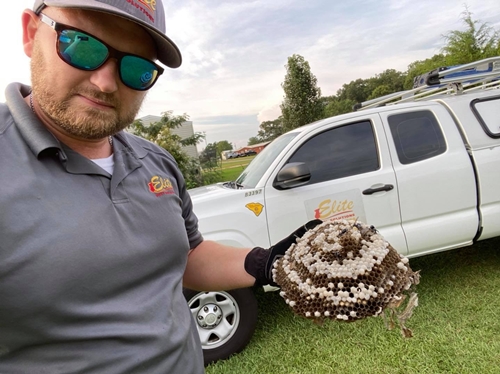 Greenwood, SC Pest Control Specialists
If you are a local of Greenwood, SC you probably know that our hot and humid summers are a prime time location for mosquitos, gnats, and other biting insects. These biting insects are not only and annoyance but can carry disease like malaria and dengue. Not only will the heat and humidity bring biting insects, but also bugs like cockroaches and spiders into your home. At Elite Pest Solutions we want to provide top quality pest control to homes and businesses in Greenwood, SC. We pride ourselves on our customer service and will provide you with the best pest control possible.