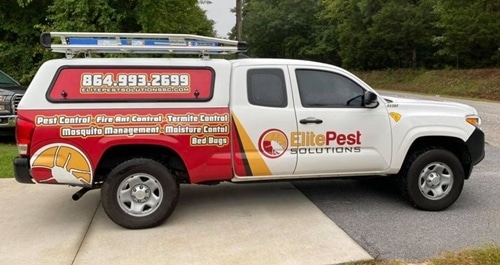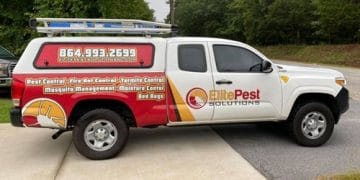 Pest Control Elite Pest Solutions is the premier pest control company in the Greenwood, SC area. Our unmatched residential and commercial pest …
Pest Control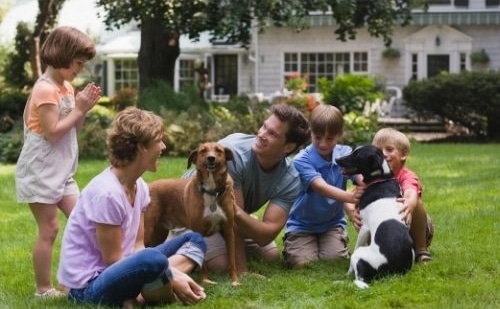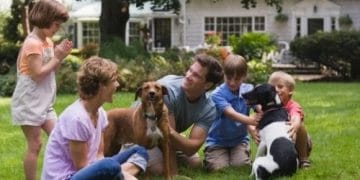 Mosquito Management Elite Pest Solutions is the top mosquito management company in the Greenwood, SC area. We all know how bad the mosquitos …
Mosquito Management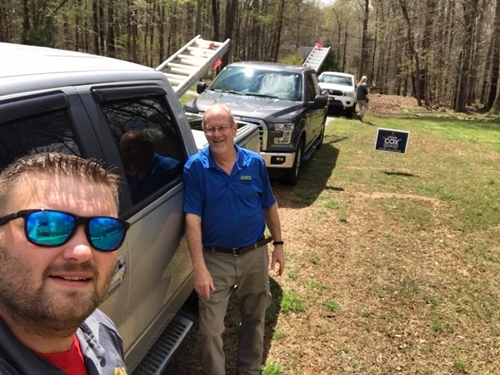 Elite Pest Solutions is a family owned and operated business out of Abbeville SC, that is proudly serving Greenwood, Abbeville, Ninety Six, McCormick, and all surrounding areas. We pride ourselves on our outstanding customer service and getting the job done right the first time. With over a decade of experience in the Termite and Pest Control industry there is not a bug that we can't handle. We specialize in pest control, termite infestation, bed bug eradication, and mosquito management. Our certified pest control specialists will help with any pest removal you need done and give you advice for the future.
Elite Pest Solutions is proud to serve Greenwood, SC and all of its surrounding areas. We have been contacted many times by homeowners who paid other competitors for pest control services and were not satisfied. Many of these homeowners were charged an extra fee for these competitors to return and complete the service correctly. At Elite Pest Solutions we vouch that if you are unsatisfied with our service we will return and complete the service to your satisfaction at NO EXTRA COST. We pride ourselves on our excellent customer service and will make sure you are happy and can see the results of any service we provide. So if you are unhappy with your current pest control company, contact Elite Pest Solutions today and let us show you how much your business means to us!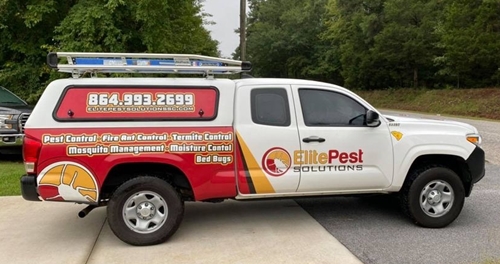 Are you having problems with moisture build up under your home?



Let Elite Pest Solutions provide you with our premier moisture control services!
Great business! They are friendly, punctual, and performed an amazing service. They swept all webs around the house and removed all nests. Definitely worth the visit. Will be who I use for all my pest control needs in the future.
These guys are great! They took good care of my office. They cleared spider webs and dirt daubers from the building while treating for pests. Highly recommend!
Thank you for quality, affordable and timely service at the properties we manage! I appreciate your knowledge and expertise and for taking great care of our residents. I'm sure they appreciate it too!
We recently switched pest control companies because the former one could not keep ahead of the outdoor wasp nests. Elite came to do our initial treatment in side and outside in a very professional manner! They were on time for the appointment, explained what they were doing, knocked down all the outdoor wasps nests, brushed away spider webs, and treated the foundation, windows, doors both inside and out. The service and price are excellent!
BED BUGS AND MICE CONTROL: Andrey and his team run an amazing Pest Control company!! Great prices and really wonderful customer service. My husband and I were having issues with mice, and they came to set traps and 2 hours later, the traps were full, so they came right back, the same evening, and replaced the traps. They treat customers like family- and it really shows! Great and affordable bed bug heat treatment as well!
Great guys who are knowledgeable and very thorough. They went above and beyond the other competitors. Thank you Elite!
We Are Among Home Advisors Top Pest Control Specialists